13 Jun

Paul'O, a thousand flavors in the heart of greenery

By Laurence Ferra, Executive Assistant and Stacey MacMahon, Accounting Assistant.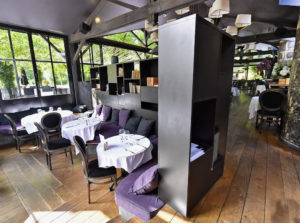 It is an extreme pleasure for the Bees to visit their restaurant client Paul'O, nestled between the arms of the Rhône River in Solaize. It's hard to know what appeals most when you arrive at Paul'O: the setting, the cuisine, the welcome…
In the end, what charms the visitor is surely all this at the same time and this incredible conviviality, linked to the history of the place. Because Paul'O is first at Pauline's and it's on the waterfront … Then, in May 2008, three chefs from Lyon revisit the concept to keep both the traditional side of the guinguette and sublimate it with the cuisine and the care given to the place.  In 2011, it is the chef Benoît Toussaint who takes the head of the restaurant and proposes a traditional and elaborated cuisine, made exclusively with fresh products.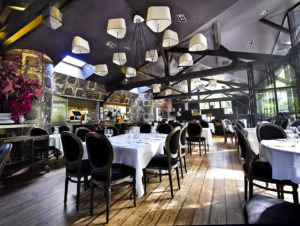 At Paul'O, you can imagine everything: lunch or dinner with friends, family, clients, colleagues. In small groups or in very large numbers. You can move in different universes: an indoor restaurant, a terrace, lounges, a summer bar. You can also lose track of time by letting the children play in the park while you enjoy a Sunday afternoon at the pétanque court. You can also come and work over breakfast or a meal in the heart of the purple lounge or in an outdoor space on the edge of the park.
Today, Paul'O offers 25 seats in the lounge, 130 inside, 80 under the arbour and 500 on the terrace…
The restaurant is open all year round but it is from May to the end of September that it deploys its full potential with a team that can go up to 30 people to welcome guests in the heart of its wooded park.
The proposed cuisine is a fine and tasty traditional cuisine recognized by Les Toques Blanches Lyonnaises. Whether it is à la carte or on the menu, you will be able to enjoy a variety of dishes such as braised lamb with sweet spices and ratte potatoes, or Thai-style cod steak with a julienne of vegetables. During the week, you can also take advantage of the daily specials for a lunch break by the water and out of time.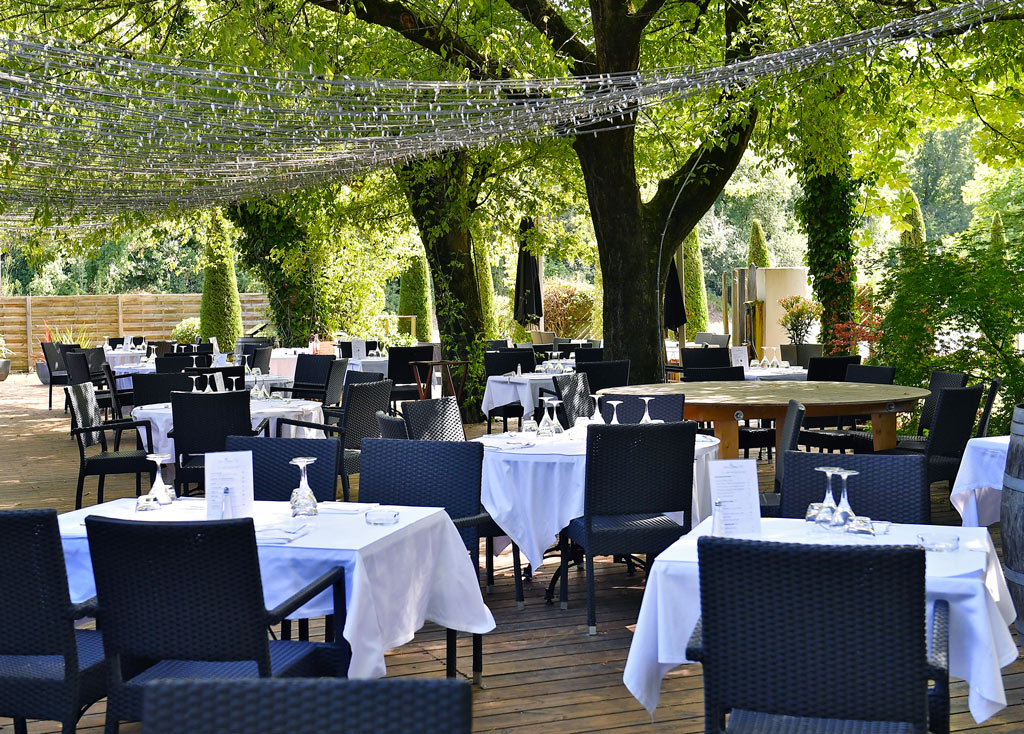 After two difficult years, spent at the rhythm of sanitary protocols, the team is delighted to welcome back its customers and is ready to welcome gourmets and gourmands for a sunny summer with a newly renovated terrace and bar.
To discover this magical place and all the novelties of the season, there is only one way: go to chemin de Traille in Solaize!
Les Bees are happy and proud to be able to count, amongst the clients they accompany, on such a talented restaurateur and his team…