10 Dec

Fifty Bees wins Business Challenge of "Lyon gagne avec ses femmes"!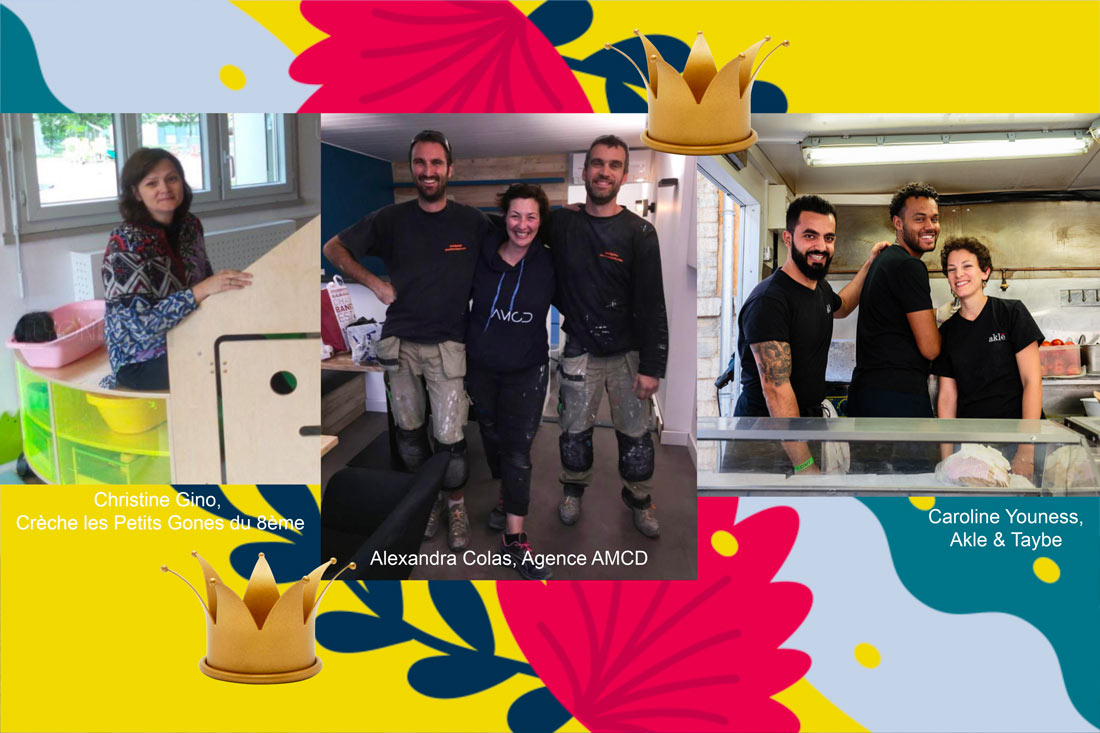 "Lyon Gagne Avec Ses Femmes" (Lyon wins with its women), organized within "Lumineuses Festival", chaired by iconic Tony Parker, is an event in the city which enlights feminine performance in all its forms: sport, literature, economy, daily life, live shows…
Lyon reflects specifically the benefits of a new feminity, assumed and peaceful, which are part of societal balance. Because combined feminity and performance are clear markers of a modern, healthy, strong and sustainable society.
Three of our clients, female entrepreneurs, were honoured in the file we submitted last November:
Caroline YOUNESS, who, from the food-truck to the restaurants and delicatessen, has now become in Lyon a key reference in the field of Libanese cooking (restaurants and delicatessen AKLE and TAYBE, Lyon 3rd).
Alexandra COLAS, vibrant and talented interior designer, committed woman in a male-dominated world, who imagines and builds settings and projects for professionals and private clients, focusing on creativity and quality of service (AMCD Agency).
Christine GINO, "Les Petits Gones du 8ème" creche manager, invested woman of conviction who contributes every day to move forward together the 30 employees of this associative structure in order to welcome 60 kids of Langlet-Santy popular district.
Many Thanks to Caroline, Alexandra and Christine, who we support every day in their business adventures, for having shared with us their amazing stories and contributed to highlight lyonnaise feminine performance!
Big Up, Ladies!