28 May

Fifty Bees team at the Salon des Entrepreneurs de Lyon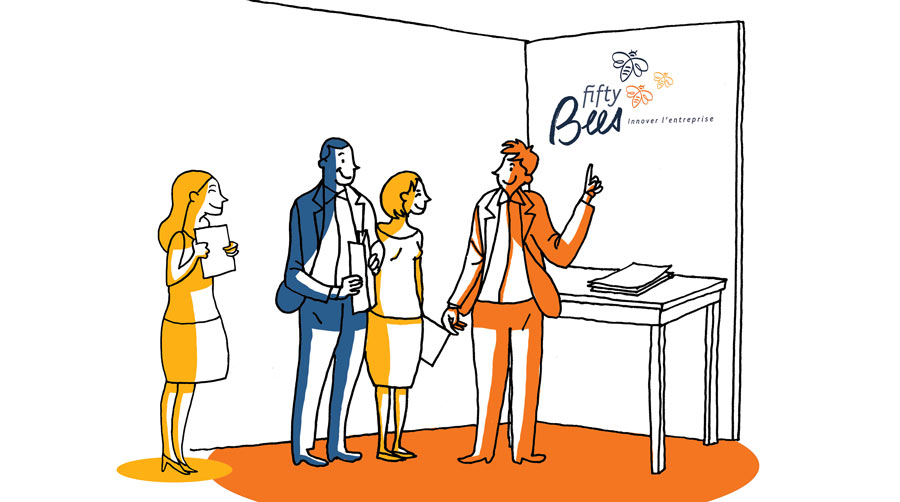 For the third year running, Fifty Bees will be ready and waiting for the entrepreneurs and future entrepreneurs at the 16th Lyonnaise edition of the Entrepreneurs show (Stand 312).
This year, we will offer a lecture on the theme "Create, innovate, reinvent yourself, you're ten times smarter than you think":
In the West, intelligence of figures and IQ always stand on the winner's platform.
This vision of a unique intelligence leads to severe malfunctions : discrimination at school, excessive cult of performance, burn out… Intelligence is much more than this : we come into the world with 10 intelligences and become the champion of our life every time we develop a minimum of 6 !… Discover the keys to explore your intelligences !
The lecture will be given by Christophe BOURGOIS COSTANTINI, executive coach, speaker, consultant on BFM business TV, writer and jazzman…
Agricultural engineer, graduate from ESSEC business school, he co-founded Athem, European leader in large format communication. His first novel was awarded Best Detective Novel at the "Prix du Polar de Beaune". Three other books followed before "You're 10 times smarter than you think" (First Editions).
You'd like to attend the lecture? It's very easy and JUST HERE ! Be careful though, Fifty Bees is used to packed rooms for its lectures… Plan to come ahead of time to make sure you'll get a seat.