15 Jun

Back to the normal…

By Sylvain Poncet, Case Officer.

The end of the lockdown, a curfew at 9:00 pm and then at 11:00 pm on June 9th, the progressive reopening of restaurants, bars, cultural and leisure places or simply small retail stores give us an impression of a return to normal.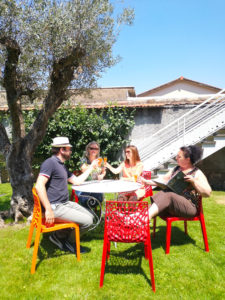 The last payrolls of May are completed and, shortly, the management of the "partial unemployment headache" will be a distant memory. The hours spent trying to find out whether the company is open, if an employee is on sick leave, on short-time working or absent from the workforce will soon be forgotten. We'll laugh about those lonely moments when a connection problem prevented us from validating a claim for compensation. The end of a long struggle to deserve happy days…
It is the end of exceptional cases to deal with and the return to a classic social management. Of course, some partial unemployment cases still remain, since activities have not resumed at 100%. We will support our clients as usual in the management of sick leave and childcare. The requests for exemptions from social security charges Covid of March, April and May will be ensured in the coming months. We will not forget to transmit the amount of aid obtained so that our clients can apply for solidarity fund.
We also promise to continue to stay calm when it comes to the registration of hiring aids on Silaé software… For those who imagine that working in the social service of the Bees is a long and quiet river are mistaken!  Our tasks are diverse, multiple and require to do things as quickly as efficiently.  But, fortunately, once we're done tearing our hair out to find solutions to problems, we quickly find the smile and enjoy tipping a tea (or a Pina Colada…) together!
See you soon for new adventures…